Edward Wright: readings, writings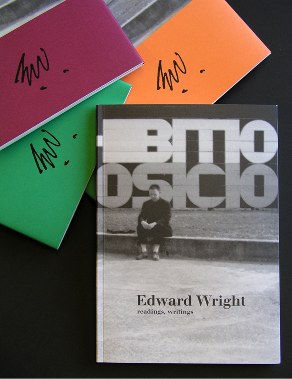 This book, like the exhibition which it complements, emerges from a research project funded by the Arts & Humanities Research Council, entitled ' The optimism of modernity: recovering modern reasoning in typography'. It was published on the occasion of the exhibition ' Edward Wright: design work' at the Department of Typography & Graphic Communication University of Reading, January–March 2007.
The book is not an exhibition catalogue. It was planned, instead, as a companion to the exhibition. It brings back into circulation some forgotten texts written about Edward Wright by contemporaries – collaborators, students, and critics. It republishes an important handful of Wright's own writings from diverse sources. The book ends with two very useful listings: a biographical outline of Edward Wright and a bibliography of writings about and by him.
Contents:
Introductory note (Paul Stiff)
Readings on Edward Wright
Robin Kinross
Joseph Rykwert
Dennis Bailey
Ken Garland
Michael Harrison
Trilokesh Mukerjee
Theo Crosby
Writings by Edward Wright
The painter
Conversation, handwriting and the poster
The essential book
The elm tree
A biographical outline
Bibliography
148 x 210 mm, 64 pp, soft cover,
ISBN 0 7049 1322 4
Published 2007, £6.50 (p&p included)
You can buy the book from the Department of Typography & Graphic Communication (enquiries: Vera Miles) or via Typotheque.